Ayawo Hievi, a 52 year-old tailor, accidentally caught malaria and typhoid fever.
Just like any concerned individual, it was natural for him to visit a doctor, similar to what we would do in Taiwan. We take it for granted that we will gradually recover and regain our health, after taking the medication prescribed by the doctor. However, an unforeseen tragedy was about to unravel in the life of this unlucky tailor in West Africa's Togolese Republic (Togo).
Not only was he not cured by the medicine that was prescribed by the doctor, he also ended up losing his kidney.
In fact, the drug that was supposed to save his life was counterfeit.
Hievi had been taking the medication for 4 days. Not only was he not recovering from the illness, he also started to experience some abdominal pain. After suffering from the pain for about 2 weeks, he reached a point where he was not even able to walk due to the pain. He was then rushed to a main hospital in Togo's capital, Lome. However, it was too late. He said, "My doctor told me that my kidney has been damaged…those quinine and antibiotics that were supposed to cure me were all fake."
Hievi has been suffering throughout the 4 years since this tragedy occurred due to chronic renal failure and has had no choice but to do regular hospital visits.
The African continent is flooded with counterfeit drugs and Hievi's horrific experience is only the tip of the iceberg. The World Health Organization estimates that about 30% of medications sold in developing countries worldwide are counterfeit. The definition of counterfeit encompasses drugs that do not have authentic ingredients, containing either too much or too little of certain ingredients or those that are produced in a contaminated environment. The largest share of counterfeit drugs are antibiotics and antimalarial medicines. In 2015 alone, about 122,000 children in the Sub-Saharan Desert under the age of 5 died due to the use of substandard and counterfeit drugs. Other pre-existing issues, such as the ineffectiveness of the law, a fragile health care system and widespread poverty, have also contributed to this deadly counterfeit drug market.
People in various public and private organizations have been brainstorming for a solution to this challenging problem of counterfeit drugs. One of the pioneers to address this problem is Bright Simons and the enterprise he founded, mPedigree.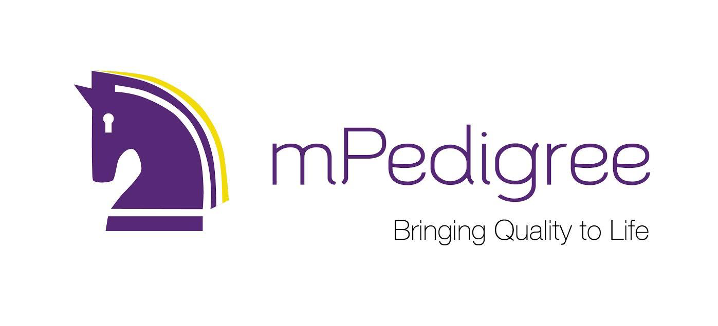 The Birth and Evolution of mPedigree: From Agriculture to the Inspection of Medical Supplies
In recent years, Simons has been in the limelight and has participated in a variety of forums to engage in fruitful conversations with the public. International media giants like "The Guardian" and "Bloomberg Businessweek" have lauded his contributions. Hence, a majority of Ghanaians have heard the story of Simons' battle against the trade of counterfeit drugs through technology in Africa. However, the journey of this entrepreneur did not begin with this ingenious idea of battling counterfeit drugs with technology.
Simons was awarded a scholarship to pursue astronomy while he was studying at Durham University in England. Being a pragmatist, however, he gave up this rare and valuable opportunity as he felt that astronomy was far away from and not impactful on everyday life. He turned his attention towards the refugee crisis and was once again awarded a scholarship from the European Union. The more time Simons spent on the thorny issue of refugee crisis, the more he realized that it is as intractable as astronomy.
"I gradually realized that I have to become an entrepreneur in order to actually come up with actual solutions that can change the world. However, I do not have a large amount of funding like many other start-ups. I realized that I have to find an area where I can implement solutions that would generate a large positive impact, 'without the need for huge sums of capital.'"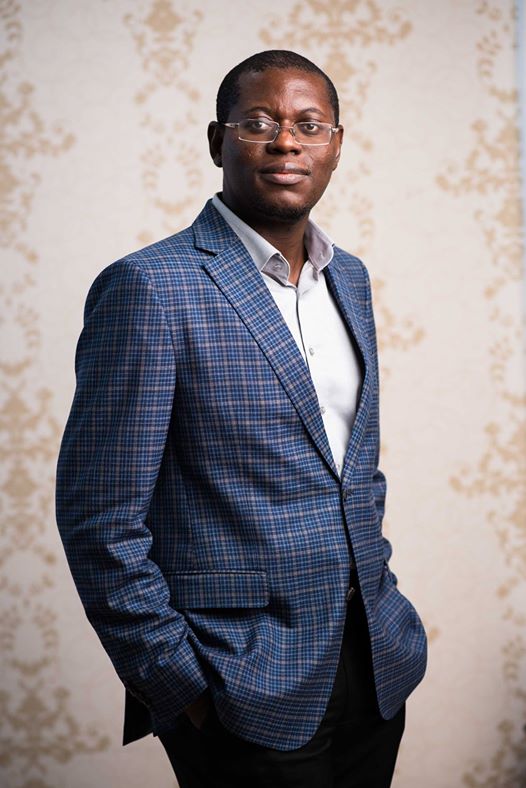 Inspired by the rise of social networking giants, Facebook and Google, since 2004, Simons strongly believed that to "effectively and practically" change the world; successful implementation of a solution through technology is critical. This realization prompted him to return to his birthplace, Ghana, to start a business with the aim of solving challenges in his own home country, through the implementation of technology.
During his stay in London, the United Kingdom, he astutely noticed that the local shops sold foods labeled as "organic" at a high price. He saw an opportunity that the Ghanaian farmers could take advantage of. However, ordinary farmers in Ghana do not have the necessary resources and money to send their products for testing, to obtain the "organic" label for their products. This was one of the reasons why such a prime market like London was inaccessible for Ghanaian farmers.
As he recalls, "What we came up with was a solution for consumers to directly see the production at Ghanaian farms through webcams. Leveraging on website access and unique codes, a customer could see and be convinced that the Ghanaian farmer's produce was indeed organically cultivated". Simons recalls that this solution was difficult for many Ghanaian farmers to imagine, as the acceptance of a produce being "organic" required more than just a proof of origin. It was more of a question of trust. How can we prove that it is indeed organic? Who would be considered qualified enough to prove that the crops seen on the webcams were indeed organically grown or not? Moreover, the initial investment on webcams seemed challenging for many Ghanaian farmers. This idea eventually did not take off due to many challenges.
Simons started to explore other areas after this initial failure in agriculture. Serendipitously, a documentary that he watched about the trading of counterfeit drugs in Nigeria inspired Simons. He came up with an idea to solve the problem of counterfeit drugs in Africa using technology.
You Can Identify Counterfeit Drugs with Just a Swipe of Your Phone
Simons believed that the challenge posed by counterfeit drugs in Africa could be easily tackled with the proper implementation of technology. A customer could easily verify the authenticity of a drug using technology and prevent the spread of counterfeit drugs.
This solution was now possible due to the large cellular network coverage available in Africa, which has now grown beyond 70%. Additionally, mobile broadband usage is skyrocketing in Africa and this inspired Simons to launch a mobile-based drug verification system, mPedigree. mPedigree is inspired from the word Pedigree which means family tree, symbolizing the ability to trace the origin of a drug.
Simons started this venture by collaborating with pharmaceutical companies and encouraging them to add a 12-digit barcode on each drug package. It would be similar to the ones on scratch cards and contains a silver color coating for making the barcode tamper-proof. After purchasing the medicine, the consumer can easily scratch out the silver color coating to reveal the 12-digit barcode. He could then either send the 12-digit barcode via SMS to Simon's team on their toll-free number or use the APP, Goldkeys Hub, developed by Simon's team to enter or scan in the barcode. The consumer will receive a text within 7 seconds notifying him about the authenticity of the drug and the relevant information of the manufacturer. If the drug was a counterfeit, then the text message would not only alert the consumer, but also would provide him with a phone number to report to the authorities. In spite of the current advancements in technology, the start-up process of mPedigree was not all that smooth.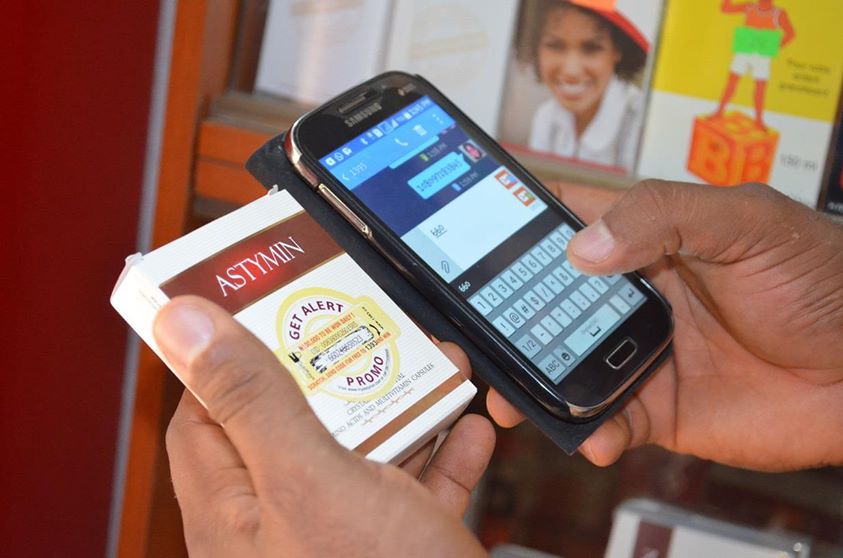 How a Crisis Propelled a Turnaround: Forging a Pathway to Intellectual Property
In November 2008, some Nigerian children had fever and were vomiting for unknown reasons, eventually leading to 84 deaths over a period of just 3 months. After investigation, it was found that the drugs that these children had taken contained industrial solvents, instead of the appropriate ingredients of painkillers. These medications were supposed to relieve pain, but instead ended up damaging their central nervous system and also caused liver and kidney failure.
This tragedy prompted Simons to propose a solution to this menacing problem to both the government and pharmaceutical companies. He recommended the use of mPedigree to address and prevent such tragic events, but only a handful of individuals were willing to seriously consider the solution proposed by a small non-profit organization. Therefore, in 2009, Simons transformed mPedigree into a "social enterprise", while keeping the non-profit division, which served as a contact point for his collaboration with the government.
Acquiring sufficient funding was also a challenge that Simons faced. According to the data collected by Venture Capital for Africa, start-ups in Africa raised only about USD 27 million in 2014. The majority of funds were channeled into the markets in Kenya, Nigeria and South Africa. Moreover, there were not many successful cases of entrepreneurship in Ghana.
"I finally realized that we could not follow the normal route of other start-ups to develop our company. We have to find other ways to grow." Simons then received a donation through a social enterprise organization, Ashoka, and utilized it to pay salaries to retain his team. Since the most important applications systems for mPedigree are the cloud servers and mobile network, Simons roped in large corporations, such as HP and Vodafone. This successful collaboration with large corporations supported Simon's team with the necessary technology and resources.
With increased funding and the upgrading of technology, mPedigree expanded its business to Nigeria, Kenya and India. New pilot businesses were started in Uganda, South Africa and Bangladesh. These achievements gradually attracted an increasing number of corporates to take notice of mPedigree.
Although the name mPedigree is now famous and for "drug verification", Simons does not intend to limit the reach of mPedigree only to the area of health care. He intends to expand into areas like cosmetics, electrical equipment, agricultural seeds and chemicals, where there are many counterfeit products flooding the market. As his business grew and mPedigree became a success story, he also realized the importance of intellectual property.
"Our mission is to protect the intellectual property of brands." Simons believes that mPedigree can create value for consumers, manufacturers and regulatory agencies through technology services, and also help people realize that protection of intellectual property of enterprises can lead to the saving of countless invaluable lives!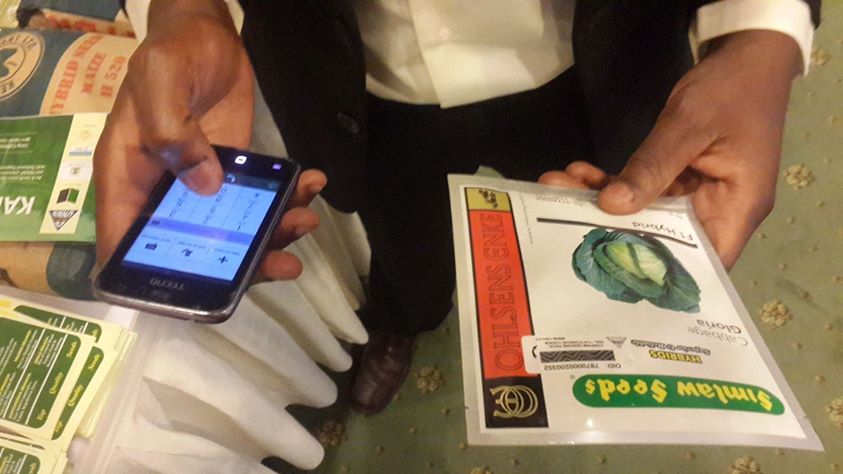 Change the World by First Changing one's Hometown
From the initial setbacks in organic agriculture, to the pioneering movement in the African pharmaceutical market, Simons has stayed true to his original intent, which is summarized in mPedigree's motto, "Bringing Quality to Life".
The complex supply chain of the 21st century has made the whole process opaque for consumers. Producers cannot efficiently pass down relevant information to consumers, who passively receive product information, resulting in the latter ending up in a disadvantageous position. mPedrigee's convenient and user-friendly technology strengthens consumers' ability to authenticate the products and thereby empower their decision-making capabilities. mPedigree thus liberates the consumer and empowers them to choose freely in the market through technology.
Simons hopes that this is just the beginning. The business of verification systems is being gradually expanded out of Africa to the whole of South Asia. "This is the first time that an African innovation is being adopted by the world, and it is actually transforming the traditional image of the African continent. We are demonstrating that Africa is capable of producing innovative ideas and products."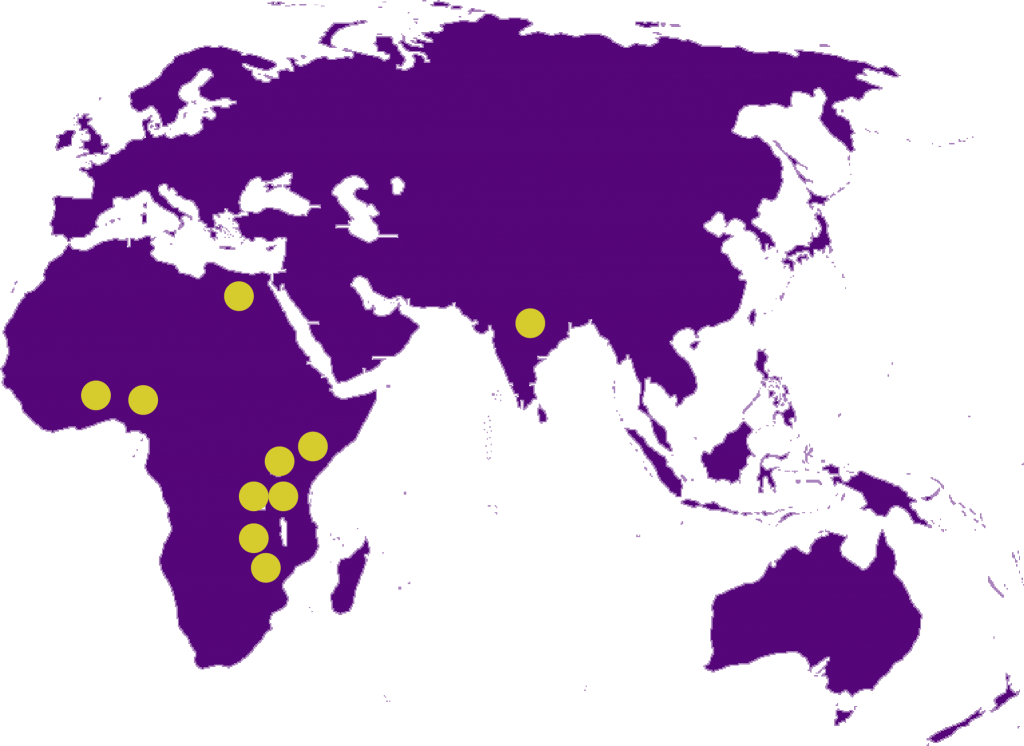 As shown by mPedigree, remarkable success can be achieved even with few resources. Simons' story shows the world that "innovation in Africa" is indeed possible. These adventures made Simons realize that social enterprises not only bring about beneficial changes to society, but can also enhance creativity among individuals.
"The establishment of mPedigree made me realize that Africa was on the fringes of the global economy. However, it is precisely this understanding that motivated me to return to my hometown and to strive harder for reversing such a disadvantageous position."
Social enterprise:
A business organization that solves social, environmental, and welfare issues using its business model. For instance, a social enterprise may create jobs for the underprivileged and offer products or services that are socially responsible or eco-friendly. Profit made by social enterprises are used primarily for re-investment to continue solving social or environmental issues. Social enterprises do not work towards achieving maximum benefits for their investors or business owners.
Reference
Africa struggles to stem deadly flood of fake medicine(AFP)
New Africa: Ghanaian tech innovator who led counterfeit drugs crackdown(The Guardian)
From fake rice to deadly medicine, African firm takes on counterfeiters(Reuters)
The African Startup Using Phones to Spot Counterfeit Drugs(Bloomberg Businessweek)
HP, mPedigree Network introduce life-saving service to fight counterfeit drugs in Africa(News-Medical)
Innovate4Health: mPedigree Battles Counterfeit Drugs Through Innovative Verification System(CPIP)
Official mPedigree Website